A granted European Patent is a bundle of national patents for the respective contracting states of the European Patent Convention (EPC). For the maintenance of the patent national patent offices of the contracting states request renewal fees on a yearly basis (usually starting with the 3rd year after the filing of the application).
Fees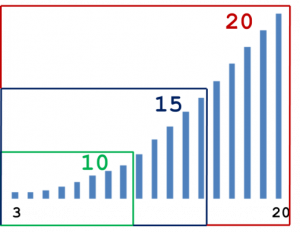 The fees increase year by year by about 10 to 20%.
The patent owner can abandon the patent by not paying the fees.
In the IT industry usual patent life time is around 10 to 12 years.
The following table gives an overview of the cumulative fees for a selection of EPC contracting states with regards to a patent life time of 10, 12, 15 and 20 years, respectively. The numbers correspond to rounded Euro amounts. Exchange rate fluctuations for Non-Euro states as well as inflation effects are not taken into account (as of February 2012). There is no guarantee for the correctness of the data.
Translations
Under the London agreement some contracting states at least partially waived their translation requirements into the respective national languages and, therefore, low or no translation costs are to be expected for those states. Assuming that the European Patent Application is filed in English, the left column of the following fee table indicates: 
*           No further translations required
**          Translations required for the claims only
***        Translations required for the description and the claims
 

Contracting State

10

12

15

20

*

1.400

2.500

5.200

13.200

*

  800

1.300

2.500

 5.600

*

  700

1.300

2.400

 5.400

*

1.000

1.500

2.200

 3.500

*

  600

  800

1.400

 2.500

**

1.600

2.300

3.700

 6.700

**

1.400

2.100

3.400

 6.400

**

1.500

2.600

5.000

11.000

***

1.500

2.800

5.500

12.300

***

  800

1.200

2.200

 4.900

 

 

 

 

 

 

 

 

 

 

 

 

 

Groups of states

10

12

15

20

*

DE, FR, GB, CH/LI, LU

4.500

7.400

13.700

30.200

**

DK, SE, NL

4.500

7.000

12.100

24.100

***

AT, ES

2.300

4.000

7.700

17.200

*
**
***

DE, FR, GB, CH/LI, LU
DK, SE, NL
AT, ES

11.300

18.400

33.500

71.500