European Patent Attorneys
PETER BITTNER AND PARTNER
EUROPEAN PATENT ATTORNEYS
PETER BITTNER AND PARTNER
EUROPEAN PATENT ATTORNEYS
European Patent Attorneys
Peter Bittner (Dipl. Phys.)
European Patent Attorney
LLM in IP Law and Management (CEIPI)
Contact:
Phone: +49-6227-3983902

Email: pb@bittner-patent.eu
Areas of Expertise:
European and International Patent Law
Computer Implemented Inventions (CII)
IP Strategy and IP Portfolio Management
The person:
Peter Bittner is European Patent Attorney with an excellent knowledge in the field of IP Management in the Software Industry. Mr. Bittner has 15 years of experience in the patenting of computer implemented inventions, which can be seen as the basis of software innovations. As an IP Portfoliomanager he was responsible for the global patent portfolio management of the research organization of Germany's largest software provider. Mr. Bittner developed a Value Based IP Management Approach1, which can significantly raise the success rate for a patent portfolio being managed according to this approach by 50%.
This knowledge is applicable to any industry where software innovations become more and more critical resources for the success of an enterprise. Especially in the field of computer implemented inventions it is important to select inventions for patent filings according to a clearly defined strategy. The number of software related inventions is typically far above those in traditional industries like chemical or pharma, but the value of a single software invention is often less for the enterprise. Therefore, identifying the high value inventions and generating IP assets for those strategic software inventions in a manner that they will succeed at patent offices like the European, US or Chinese Patent Offices, is crucial and challenging.
Mr. Bittner has an excellent understanding of the different requirements to the patentability of computer implemented inventions in various jurisdictions and knows how to draft European Patent Applications for such inventions so that they also fulfill foreign major requirements in case protection is sought in such other jurisdictions as well. Given the omnipresence of many software innovations through the Internet, this may be an important aspect to consider when deciding about the protection of a software related invention in the respective markets.
Mr. Bittner holds a master degree in physics from the University of Erlangen and a LL.M. master degree in Intellectual Property Law and Management from the University of Strasbourg. Further, he is teaching European Patent Law at the University of Strasbourg as a CEIPI tutor. He is giving lectures at the University of Strasbourg on IP Management in the Software Industry and has published multiple contributions in this field. Until 2017 he was also teaching patent law at the KIT (Karlsruhe Institute of Technology). Further, he is currently acting as Chairman of the Advisory Board of I3PM International Institute for IP Management to drive various topics in the field of intellectual property management.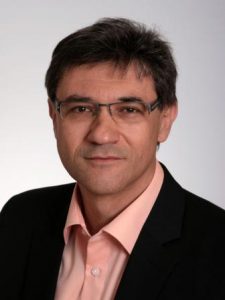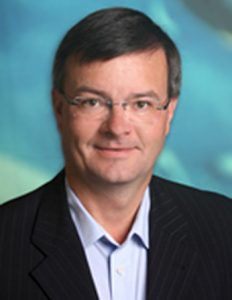 Matthias Zahn (Dipl.-Ing.)
Contact:
Phone: +49-6227-3983903

Email: mz@bittner-patent.eu
Areas of Expertise:
European and International Patent Law
IT & Computer Implemented Inventions (CII)
IP Processes
The person:
Matthias Zahn is a European Patent Attorney having more than 20 years of experience in Intellectual Property (IP) in the field of IT. He covers substantially all technology areas that are related to transmitting and processing information. As a competent adviser for IP questions in all IT-layers, his expertise starts at the top layer with user interfaces, continues with processors and networks, and extends to the layers with integrated circuits or other complex components. The complete life cycle is included as well: from computer-aided development and manufacturing of semiconductor devices to the run-time of computers or the operation of mobile phones.
Over many years, Mr. Zahn has acquired practical experience in managing patents with two international world-class IT-companies: Motorola and SAP AG.
Holding a diploma degree (Dipl.-Ing.) in Information Technology, he supports clients to select inventions suitable for patent filing according to strategic criteria, with the result that the inventions, for which patent protection is finally sought, really support the long-term business strategy. When preparing European or International patent applications, especially for computer-implemented inventions – often called software inventions – there are particularities that need to be taken into account. Mr. Zahn will always consider the most recent case law development in this rapidly developing field of technology.
His language skills allow him to communicate with clients in German, English, Russian or even Japanese. As sort of "translator" Mr. Zahn assists clients to transform a complex technical issue into legal language that is appropriate to enforce the resulting rights against competitors, if needed. Quality has top priority. Mr. Zahn will consult you openly if a patent application has only little chance of success. Especially in the preparation phase he leads the inventors to the core of the invention by asking the right questions. Thereby he analyses all possible aspects of the invention.
For an efficient IP-management internal processes need to consider the particularities of IP. While working as in-house counsel for large companies he conducted many projects to continuously improve IP processes. Clients may benefit from this experience, and can check internal processes for compliance with the latest requirements. For optimizing their IP-management, Mr. Zahn is more than happy to assist them.